The average person with AF is 5 times more likely to suffer a stroke than someone with a regular heartbeat.1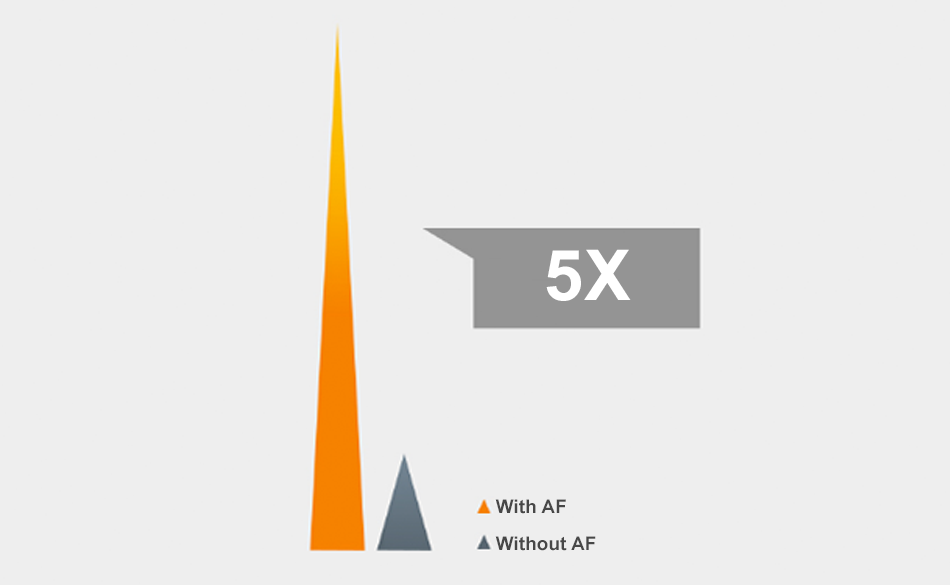 There is a wide range of treatment options available for AF.
Left atrial appendage closure (LAAC) with the WATCHMAN device is one of them and it is a one-time minimally invasive procedure that is used to reduce the risk of stroke in patients suffering from non-valvular AF.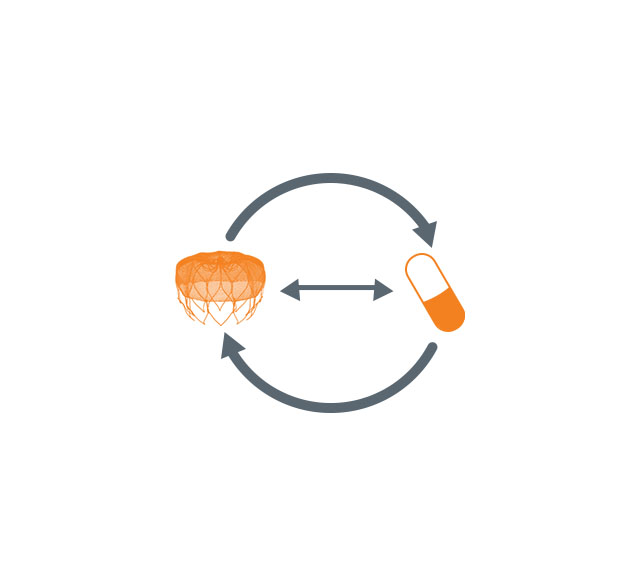 Beyond Blood Thinners
---
People with AF often face lifelong use of blood thinners—and the associated bleeding risks—to reduce their risk of stroke. WATCHMAN offers an effective alternative with a proven safety record.2,3
For All the Right Reasons
---
WATCHMAN effectively reduces the risk of stroke – without the risk of bleeding that comes with the long term use of warfarin (the most common blood thinner)3,4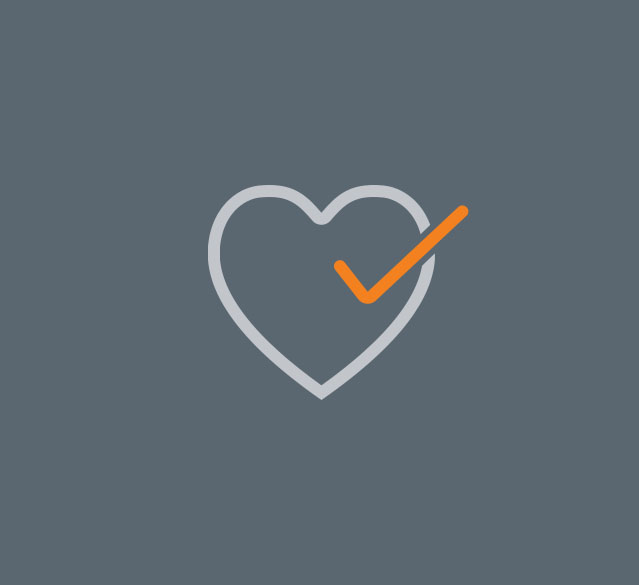 WATCHMAN is for people with atrial fibrillation not caused by a heart valve problem who need an alternative to oral anticoagulants. This website is intended to provide patients and caregivers with some information about the WATCHMAN Implant. It may help prepare you for talking to your doctor about your options for reducing stroke risk.
CAUTION: The law restricts these devices to sale by or on the order of a physician. Indications, contraindications, warnings and instructions for use can be found in the product labeling supplied with each device. Information for the use only in countries with applicable health authority product registrations.
Content of this website is for Information Purposes only and not meant for product promotion or medical diagnostic. This information does not constitute medical or legal advice, and BSC makes no representation or warranty regarding this information or its completeness, accuracy or timeliness.
Accordingly, BSC strongly recommends that you consult with your physician on all matters pertaining to your health or to address any questions.
References
National Stroke Association. Making the Afib-Stroke Connection. https://www.stroke.org/sites/default/files/resources/Afib-Connection%20for%20hcp.pdf. Published 2012. Accessed September 1, 2016.
Holmes DR Jr, Kar S, Price MJ, et al. Prospective randomized evaluation of the Watchman Left Atrial Appendage Closure device in patients with atrial fibrillation versus long-term warfarin therapy: the PREVAIL trial. J Am Coll Cardiol. 2014;64(1):1-12.
Holmes DR Jr, Doshi SK, Kar S, et al. Left atrial appendage closure as an alternative to warfarin for stroke prevention in atrial fibrillation: a patient-level meta-analysis. J Am Coll Cardiol. 2015;65(24):2614-2623.
Price MJ, Reddy VY, Valderrábano M, et al. Bleeding outcomes after left atrial appendage closure compared with long-term warfarin. JACC Cardiovasc Interv. 2015;8(15):1925-1932.
Top